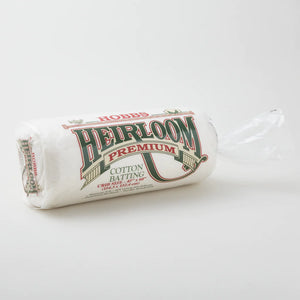 Hobbs Heirloom 80/20 Cotton Batting - Crib 45" x 60"
This batting can't be beat! Hobbs Heirloom Premium is made with 80% natural cotton and 20% fine polyester. This needle-punched batting has a light resin bonding for strength and durability. Whether you quilt by hand or machine, the results are stunning! Best used with medium or dark fabrics and can be quilted 4" apart with minimal shrinking.
Crib size: 45" x 60"
---
We Also Recommend
---